-
Store Main
-
Big Buck DVD's
-
Big Bull DVD's
-
Big Game DVD's
-
More Hunt DVD's
-
Elk Calls
-
Window Decals
-
Hunting Hats
-
Books
MossBack
Bull Busters 2
Extreme Bulls 6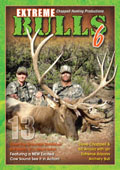 Extreme Gobblers
Western Style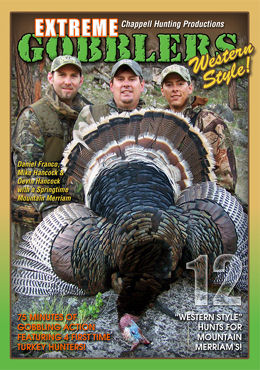 12 Western Style Hunts for Mountain Merriam's!
75 Minutes Of Gobbling Action Featuring 4 First Time Turkey Hunters!
Springtime is finally here! The Mountains are alive with beautiful new growth and the Big Merriam's Gobblers are Thundering! This DVD has it all; First time Turkey Hunters, Youth Hunters, Lady Hunters, Gun & Archery Hunts! So join us for fast paced, run & gun hunts all on Public Land. No "field turkeys" here! You won't want to miss all the action and fun of chasing Gobblers "Western Style" in the Springtime.
More fast-action hunting at its finest!
DVD Price: $5.00