-
Store Main
-
Big Buck DVD's
-
Big Bull DVD's
-
Big Game DVD's
-
More Hunt DVD's
-
Elk Calls
-
Window Decals
-
Hunting Hats
-
Books
MossBack
Bull Busters 2
Extreme Bulls 6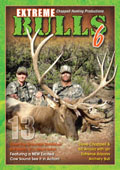 Mellow Yellow Momma (Yellow)
Elk Call Diaphragm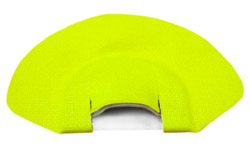 Single 3/4 racked latex. Designed with 2 notches in latex to create easier obtained mews, chirps and nasal sounds of cows and calfs.
About Palate Plate Diaphragms
Unlike other diaphragms, the Palate Plate call is placed forward in your mouth, right behind your upper teeth. This keeps you from gagging and also gives you more control on the latex. Just relax and use your tongue pressure for your note changes. Start off with less tongue pressure for lower notes. As you want higher notes, increase tongue pressure and air flow. The latex is stopped by the Palate Plate so you canít go any higher than the right note. On other diaphragms, if you apply too much pressure, or not enough, you lose the note youíre wanting to achieve.

The Palate Plate makes the latex longer lasting and easier to blow. The tone of the call is also more realistic.
Price: $6.50 ea.