It's fun and free!

READ ALL:
Trophy Hunter Magazine and MonsterMuleys.com are having a Big Buck and Big Bull Contest. If you harvest a "BIG BOY" during the 2006 season, we want your photos and story!

In the spring of 2007, we will decide on contest winners based on photo quality, the story, and on trophy size. Keep in mind that the winners may not have the biggest buck or bull, but may have great harvest photos and a story of an exceptional animal and a great hunt. So, take great photos and write your story so that we feel like we were along on the hunt.

When your luck holds true this season, we want to hear all about it. Write us a short, one page article highlighting your hunt, and send it along with the best photos you have. We will try to post all photos entered into the contest in the MonsterMuleys.com Photo Gallery.

*** Note: Whether you win prizes or not, every person who's story is published in Trophy Hunter, will recieve 5 gifts subscriptions, DVD, and a T-shirt!

Contest Info. & Rules:

1) Trophy Hunter Magazine has gone to great lengths to acquire many prizes, therefore to be eligible to win prizes, we require that you DO NOT allow your photos or story to be published in any other hunting magazines or placed on any other websites until we have used your story and photo(s) in Trophy Hunter Magazine. We're sure that you will understand this, as no one enjoys seeing the same story in multiple magazines. We will contact you as to which articles/photos will be used shortly after receipt.

2) Take great photos!!! Your trophy should be set up and presented well. Avoid sitting on its back in the photo and try to clean up the blood. Also, the photo must be an "In The Field" picture. Photos of animals in the back of trucks or in your garage are not as impressive as "In The Field" photos. Be sure to snap a few vertical shots, as that is what we need for the Magazine Covers, as some trophies might just be worthy of. A great background can help as well. Digital cameras will need to be set at the maximum quality. The magazine prints at 300 DPI.

3) Write a short, one page essay. You can write about anything you want. Some examples of what you may want to write about could include: the hunt story (like what you are used to seeing in the magazine), why you hunt, hunting tactics used, places to hunt or outfitters to hunt with. Be creative if you want to. Please do your very best at describing your hunt. Make us feel as though we were there!

Submission Information:
Send all photos and stories to:
Attn: Big Buck & Bull Contest
MonsterMuleys.com
5401 W. North Lilac Ave.
West Jordan, Utah 84084
They can also be emailed to:
Muleys4U@aol.com
Like every year, there will be LOTS of great prizes up for grabs!!!! Send your photos!
Winners will be selected in the Spring 2007, after all hunts are over.

Good luck to everyone and be sure a tell all your buddies about the contest.



2005 Big Buck & Bull Contest Photos!
2004 Big Buck & Bull Contest Photos!
2003 Big Buck & Bull Contest Photos!
2002 Big Buck Contest Photos!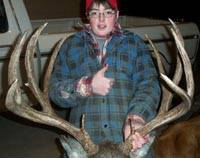 Dean Herron
1st Place Buck 2003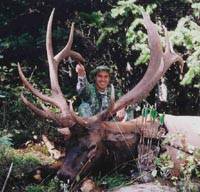 Michael Bradford
1st Place Bull 2003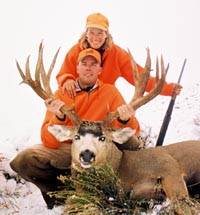 Chad Harris
2nd Place Buck 2003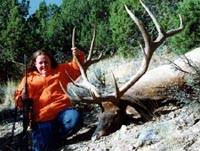 Andrea McPherson
2nd Place Bull 2003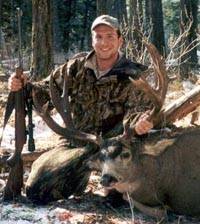 Jim Norlock
3rd Place Buck 2003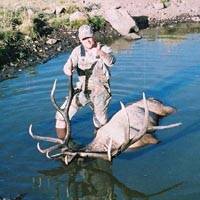 Paul Fallon
3rd Place Bull 2003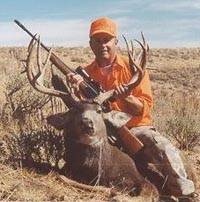 Jim Norlock
4th Place Buck 2003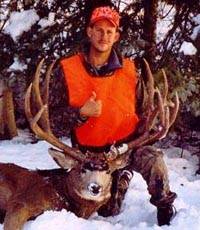 Dwayne Elam
1st Place 2002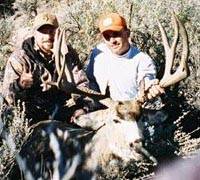 Terry Chapman
2nd Place 2002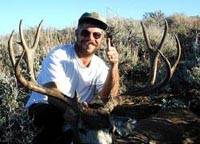 Mike & Tony Argento
3rd Place 2002
Contest Sponsors


Browning Arms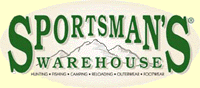 Sportsman's Warehouse


Hoyt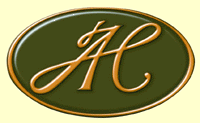 Austin & Halleck


Crooked Horn Outfitters


Bandlands Packs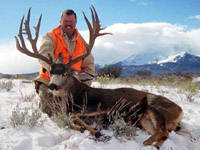 Tommy Cupit
Contest Winner 2005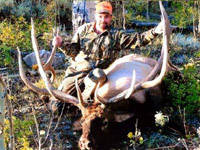 Victor Jones
Contest Winner 2005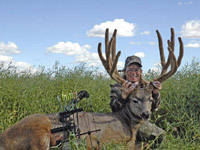 Mark Regehr
Contest Winner 2005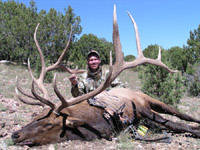 Shawn Patterson
Contest Winner 2005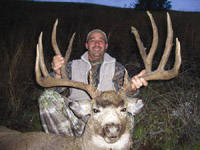 Jason Johnson
Contest Winner 2005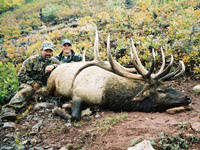 Eloy Garcia
Contest Winner 2005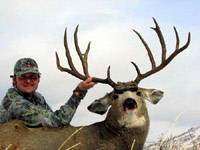 Todd Cook
Contest Winner 2005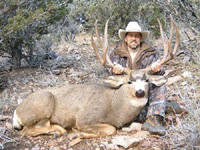 Craig Church
1st Place Buck 2004



Dustin Loftis
1st Place Bull 2004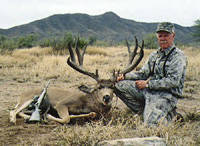 Lee Frudden
2nd Place Buck 2004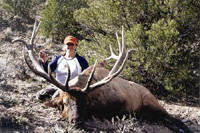 Jill Plese
2nd Place Bull 2004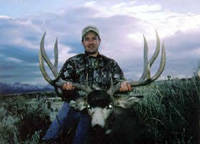 Ken Stratton
3rd Place Buck 2004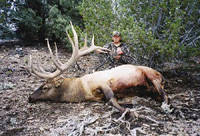 Kurt Erickson
3rd Place Bull 2004



Sky Flansburg
4th Place Buck 2004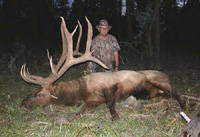 Lynn Stinson
4th Place Bull 2004



Doug Sanders
5th Place Buck 2004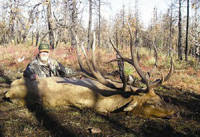 Richard Corbett
5th Place Bull 2004