-
Store Main
-
Big Buck DVD's
-
Big Bull DVD's
-
Big Game DVD's
-
More Hunt DVD's
-
Elk Calls
-
Window Decals
-
Hunting Hats
-
Books
MossBack
Bull Busters 2
Extreme Bulls 6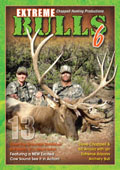 Bully Bull Grunt Tube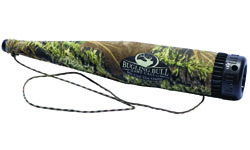 The ultimate grunt tube is finally available to the public! This is the tube used by Rockie Jacobsen for winning the RMEF elk calling contest. It has been field tested with great success.
This grunt tube is custom made to give the diaphragm mouth caller a greater edge over the elk. The chambered tube aids in amplifying all the sounds bull elk make. The end piece is made to build back pressure making your mouth diaphragm call easier to use.
The chambered tube comes with a Tube Tamer for added realism.
Includes a camo cover & lanyard.
Price: $29.95 ea.