-
Store Main
-
Big Buck DVD's
-
Big Bull DVD's
-
Big Game DVD's
-
More Hunt DVD's
-
Elk Calls
-
Window Decals
-
Hunting Hats
-
Books
MossBack
Bull Busters 2
Extreme Bulls 6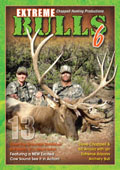 Extreme Bulls 5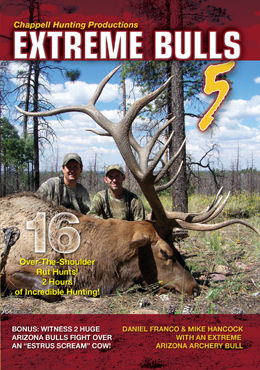 16 Over-The-Shoulder Rut Hunts! 2 Hours of Incredible Hunting!
Incredible Hunts for Rutting Bulls in Arizona, Utah, New Mexico, Colorado, & Washington!
Calling bulls in close is what makes elk hunting in the mountains of the West so memorable. This year was especially spectacular and the bulls did not disappoint!
If you like Giant bulls, heavy bugling, and quality, up close "Real" Hunting footage then you're sure to Love this DVD!
Get ready for The Rut & EXTREME BULLS Bugling in your Face!
Bonus:
Witness 2 huge Arizona bulls fight over an "Estrus Scream" cow!
DVD Price: $5.00