-
Store Main
-
Big Buck DVD's
-
Big Bull DVD's
-
Big Game DVD's
-
More Hunt DVD's
-
Elk Calls
-
Window Decals
-
Hunting Hats
-
Books
MossBack
Bull Busters 2
Extreme Bulls 6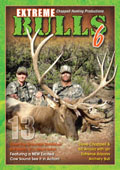 Pure Huntin' Elk (Vol. 1)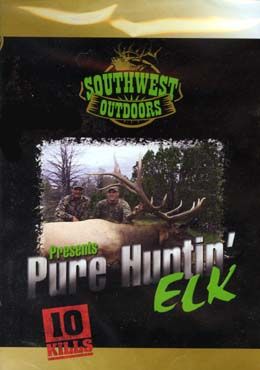 Welcome to Southwest Outdoors. We invite you to share in the excitement we live for and that we dream of all year long. The natural beauty and splendor of the high country in the fall is an awesome experience. To be present during the elk rut is one of huntings greatest adventures. The mountains of the southwest are home to the biggest bulls in the west, as you are about to see in this DVD.
You will witness record class bulls harvested in up close, over-the-shoulder footage. So come along and join the Southwest Outdoors team as we take you on some of the most exciting elk hunts ever compiled on one video. See you in the woods!!
Also see Pure Huntin' Elk 2 and Pure Huntin' Javelina here at MonsterMuleys.com!
Available in DVD Only
DVD Price: $5.00