WIN Some Sweet Gear!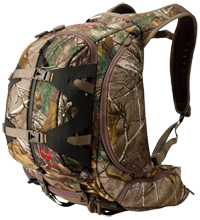 We need to see more photos! So, we've got a monthly photo contest going on, sponsored by our friends at Bad Ass Outdoor Gear. Each month we'll be giving away a sweet piece of gear to one of you who shares great photos. What am I looking for? Cool pics! 2017 success photos, scouting photos, live buck and bull photos, etc. Just fun stuff to look at.
At the end of each month (or about), I'll pick a winner based on which photo I think is the coolest, best, funnest to look at. Maybe it'll be a big bull elk one of you find scouting, or maybe it'll be an old days photo of your grandma with a monster muley. Obviously, they've all got to be of trophy western big game.
Submitting photos is easy, just email me at Muleys4U@aol.com with the photos and a little detail about them.
Now, let's see some photos!
The September winner will recieve a Badlands Ultra Day Pack from our giveaway sponsor, Bad Ass Outdoor Gear. Please, when you're in the need of upgrading gear, shop Bad Ass Outdoor Gear and if they have a price you like, give them a chance to earn your business.
Thank you all,
Brian Latturner
MonsterMuleys.com