Wyoming's Top Deer and Antelope Units
Updated for 2017!
By Brad Vargo
MonsterMuleys.com Freelance Writer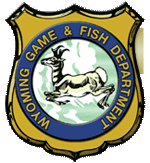 With the start of another new year, it is time to start planning ahead and thinking about applying for Wyoming's deer and antelope units. Last year was a good year for deer hunters and a great year for antelope hunters, but this past winter's weather in Wyoming was absolutely terrible, particularly in western half of the state. Lots of deer perished in western Wyoming, especially in the famed areas of Region G and H. This year's draw opened January 1st and it closes at midnight Mountain Standard Time on May 31st. The modification period runs through May 31st, so applicants no longer have any additional time period after the application period has ended to make changes. Results are expected by June 22nd or a little sooner, but recently Wyoming has been sticking close to the advertised deadlines. Another couple of changes in the process are full-price leftover licenses have been proposed to go to a draw system with the application period being June 22- July 6, results available July 13. Licenses available after that will be first come, first served starting July 17. The Preference Point only deadline stays at the October 31st deadline. The method for refunding fees to unsuccessful applicants. Wyoming now refunds the fees back to the credit card used in the initial application instead of issuing a warrant check. Wyoming only has limited entry antelope licenses for both residents and nonresidents as there are no general licenses. Wyoming's deer licenses are broken down differently between residents and nonresidents. Residents can apply in the limited draw and if unsuccessful can buy a general license over the counter that allows them to hunt in any general area in the state. Nonresident licenses are all limited quota whether they are for a limited or a general region. The general areas are divided in 16 regions with several general areas in each region. This is important for nonresidents to know because general deer areas tend to be more crowded with residents during the season than the limited entry units.
Wyoming has an elk, deer, and antelope preference point system in place for nonresidents, with residents having a straight draw. The preference point only application period is from July 1st through October 31st. Wyoming does not require the purchase of a hunting license to apply for tags. Wyoming has both regular priced and special priced licenses for deer and antelope. The special license costs $240 more than the regular priced license for both deer and antelope. Wyoming uses a 60/40 split when dividing up regular and special licenses with 40% allotted for the special draw. Paying for the more expensive license normally gives an applicant better odds of drawing a tag, but ensure to take a look at Wyoming Game and Fish Department's website to check past success rates to see if it's going to be money well spent for the special license. Of particular interest, Wyoming may increase preference point fees next year so keep a watchful eye out as this may have an impact in this year's drawing odds as people try to cash in their points before next year's price hike.
Wyoming's mule deer trophy quality is not what it used to be and this past winter is really going to have a long-term impact on the western half of Wyoming. Even with the bad winter, Wyoming will still give up some really impressive bucks this year. It seems nonresident max point holders face the same difficult decision each year. They can either wait out the storm, which may take a decade or more, or try and find a decent hunt and get out of the max point pool and focus on hunting a general area every couple of years. There is still such a backlog of top point holders that it is virtually impossible to draw two of the top limited entry units in a lifetime. Wyoming's theme for their top limited entry deer units seems to be providing a good quality hunt for 130 to 170 class bucks with a small outside chance of harvesting something bigger.
Some of the historical better limited hunting deer units are 87, 89, 90, 102, 105, 106, 109, and 119, but because of the bad winter you might want to focus on units 87, 89, and 90. Unit 87 is mostly private land and a hunter may run into access issues if hunting without a guide. If a hunter can figure out the access issues then unit 87 can be a good hunt for 130-160 class bucks. Unit 89 has some private land issues just like unit 87, but has more public land. It also has over 125,000 acres of private land that can be hunted through the walk-in program. Just like unit 87, hunters can expect bucks in the 130-160 class with the bigger bucks located on private land. Wyoming's unit 90 is a great low-density open country desert mule deer hunt. Hunter success typically runs high as rifle hunters have the whole month of October to find a buck. Even though it's an open country hunt, the deer here are very good at hiding in the open and in the breaks. The key to hunting this unit is to locate the water sources. The very best sources tend to be out of the way seeps at the bottom of the breaks. Bring your good quality optics and you stand a very good chance at a 150-170 class deer with the possibility of finding up to a 200 class deer. Hunting the last week of October tends to be the best bet for the biggest bucks.
Unit 102 has been a desirable hunter destination for trophy mule deer in Wyoming over the past two decades. Mule deer quality tends to run in cycles and unfortunately unit 102 has been way down the last couple of years, but there might be hope that it has finally bottomed and is starting to rebound upwards. You can liken unit 102 to the Books Cliffs in Utah. It's a good quality open country hunt for 130-170 class mule deer with the majority of hunters taking an animal at the lower end of the spectrum. On a positive note, hunters should see lots of bucks daily and several 190-200 class deer are taken in this unit every year, but most of those are taken by resident hunters who know where the big bucks hang out after opening day. Wyoming has a hunt in units 105, 106, and 109 (apply for 105) that opens November 1st. These units are primarily public land and spot and stalk seems to be the primary method of hunting. Not many tags are given out, but success continues to be up and down over the past years because this hunt is weather dependent. If you want a high country hunt close to the mule deer rut that gives you an excellent opportunity at a 150-170 class deer with a great chance at something bigger this hunt can be awesome, but pray for lots of snow. Unit 119 is also a late-season hunt that opens November 1st. This unit has less public land than 105, 106, and 109, but success rates tend to be a little higher. Again, look for 150-170 class bucks with a solid chance at a 180 class deer. This unit can also produce a 200 class deer, but the same can be said of the many limited and general season units. Hunters just cannot count on being the lucky one. The above units all can provide a good high-quality hunt. The following units are some additional units that may also be worthy of consideration.
Wyoming deer units 101, 130, 141 and 162 may also provide good opportunity depending on the circumstance, but because of the bad winter you might want to focus on unit 101. Unit 101 borders the famous 102 unit to the east. This hunt is a more extreme open country desert hunt like unit 90 than neighboring unit 102 with almost the same deer density as unit 90, very low. An average buck here would be in the 130-150 class, but the opportunity for a bigger deer up to around 170 exists for someone willing to put in a lot of time and who knows how to effectively hunt this open country. Unit 130 can be a good unit if the weather cooperates enough to bring the big bucks down from the Wind River Range. If the weather doesn't cooperate expect only 130-140 class deer. Units 141 and 162 are like unit 130 in that winter weather moves the big bucks down. If weather cooperates, expect deer in the 170+ class. This now brings us to what I again feel is the best area to hunt in Wyoming for a trophy class buck for the third year in a row.
Wyoming's general area, Region G, in my opinion, is better than any of the current Wyoming limited entry units as far as trophy quality goes. The drawback in comparison to the limited units is it only has a success rate of around 33%. Additionally, opening week crowds can be absolutely horrible, but public land access is great and it is probably the best chance in Wyoming for a 200 class mule deer. Expect bucks in the 130-200 class range with most successful hunters punching their tag in the lower 130-170 range. Scouting multiple areas over multiple periods of time before the season is one of the keys to hunting this area. Sleeping on a big buck before the season opener may be a necessary strategy in this region. This area is also outfitter heavy and do not be surprised to see outfitters hunting the same basins you have scouted out in the summer. It is also impossible to completely get away from the outfitters in this area and the trail system is excellent. The most consistently successful hunters I know in Region G have put in the time over multiple seasons and know how to hunt it and find big deer under any circumstances a hunter may run across. Another couple general areas that might be worth looking at is Region H or Region K. Both can provide great opportunities at above average bucks. Region H is like G in that it is normally a higher elevation public land hunt. Region K is mostly private land and it's a good idea to pay an outfitter in order to secure access to the best hunting areas, but this region produces some really big 200 class deer. Wyoming's trophy deer potential may be down overall and take decades to recover, but Wyoming's trophy antelope potential continues to climb the charts.
Wyoming has produced more Boone and Crockett antelope than any other state by a considerable margin. Wyoming also has lots of public land and offers hunts for just about anyone. Want to hunt antelope every year and shoot a good buck, no problem. Want the ability to hunt for a record book antelope, no problem as almost all of the units have the ability to produce a true trophy. The key with Wyoming antelope is two-fold, winterkill and top-end growth. The good news is the deadline to submit your application or modify your application is May 31st, so you will have these questions figured out by then. Before you apply for your license you need to keep an eye on your unit and see how the winter treats the animals. Most winterkill in Wyoming happens in the late spring after the animals are already stressed out, not during the winter. A bad late season snowfall can have disastrous effects on the population. Remember, it takes a few years for a herd to bounce back from winterkill, but the good news is antelope bounce back quicker than mule deer. Additionally, antelope start to grow their horns in December with the entire top half of growth being completed by spring, so winter food availability is crucial to antelope packing on a good top half. In a good winter year antelope can gain a couple of total inches in score and in a bad winter year they can be down a couple total inches of score. Because this past winter was so bad in the western half of Wyoming, I would stay away from those units for the next couple of years and focus on the eastern half of the state. As stated, trophy-sized antelope can be had in about any unit in the state, the key is to not give in and shoot the first nice buck you see, but actually look over hundreds of bucks before pulling the trigger. Even then you may not find that trophy you are looking for. Three years ago I looked over 300+ mature bucks over the course of a week in a Red Desert unit, but was unable to find one I thought would go over 80 inches. I had a great hunt and took a really nice buck, but finding a monster is not as easy as the magazines may make it seem. Two years ago I found a heavy 15-1/2 inch buck that grossed 79 inches in the first two hours of a hunt in a lower tier unit during the last couple days of the season that I could not pass up. Just goes to show you trophy bucks are where you find them. Historically, the Red Desert units have produced some tremendous bucks. The Red Desert units include 57, 58, 60, 61, 64, and 92. Units 64 and 92 are almost all public land. The rest of the Red Desert units consist of about 60% to 65% public land with good access, but units 60 and 61 have a lot of checkerboard area north of I-80 which can present some access problems. Any of these units in any given year can produce big, 80"+ class bucks, topping out at around 85 inches. Some other good units to keep an eye on are units 77, 78, 80, and 114 in the north-central part of the state. These areas are mostly all public and can also produce 80"+ bucks. Additionally, units 48, 53, 59, 62, 63, 67, 68, 74, 75, 90, and 106 may be worth a closer look for a big 76-79 class buck. Wyoming provides many quality antelope hunts with something for everyone. For big bucks with almost all public land then units 64 (85%), 67 (85%), 77 (85%), 78 (80%), and 114 (90%) can prove to be a good bet. For less competition with other hunters, look for lower quantity tag units, but beware as lower quota units signify that the herd is in rebuilding mode. Remember the application deadline for Wyoming's limited entry deer and antelope licenses continues to be May 31st, which provides the best chance to make a good informed decision on a unit, good luck in the draw!
Click-a-Pic ... Details & Bigger Photos
Click-a-Pic ... Details & Bigger Photos
Home | Hunting Forums | Photo Gallery | Hunting Articles | Videos

|


Hunts & Tags | Hunt Draw Odds | About Mule Deer | About Elk
Store | Classified Ads | Photo Tours | About this Site | Advertising

|


Older Content | Email Us | Privacy Policy | Links | Podcasts