"Dan's Big South Dakota Archery Muley"
Photo provided by: Dan Leffelman
Dan Leffelman (aka WiscoKid) shared his awesome hunting story in our forum....
"Opening Day Archery Success in South Dakota - Well the trip I was looking forward to the most this year was over and done pretty quickly. This is my 4th year in a row hunting South Dakota and this is my 4th buck I have taken. This is my best one to date, so I thought I'd share! We arrived before light early Friday morning and we were going to spend the entire day scouting the area I typically hunt as well as a plan B and C as I figured the early opener would have hunting pressure up. We turned this buck up early Friday morning at about 8:30 with a few of his friends. We watched them feed and got some pretty good pictures of him and left him in the canyon that we found him in. We walked all over some BLM and walk in access areas and did turn up a few 160 bucks, but thought our best bet was to hang with the area I knew best, that held this buck and two or three other shooters (for us anyway).
Opening morning was pretty exciting with a few bachelor groups of good bucks feeding and moving together, but always staying out of range about 75-150 yards. We scoured a few canyons and just after lunch, in 45-50 mph winds, I peaked off a canyon ledge and found this wide guy bedded with his back to the cliff wall and his face to a boulder the size of a 3/4 ton pick up truck. He was about 25 feet below me and thought he was completely hidden out of the wind.
I ranged him below me, and it was 16 yards, shoot for 12. I drew back on him as he lay in his bed, but with the angle of the deer and the 45 mph wind, there was no way I could hold my pins steady. I didn't want to risk single lunging a bedded deer, so I decided to wait him out. An hour and a half passed, where I didn't take my eyes off the bedded buck. I watched him fall asleep, and jolt himself awake like an old man in an easy chair. As he fell asleep, his antlers started to tilt down toward the ground as he passed out, when his antlers finally touched the dirt, he jolted awake and sat upright. A few seconds later he rose to his feet to stretch, I drew back and anchored the pin low on his heart. I squeezed the trigger into the wind and I zipped a full metal jacket 400 through both lungs and he tore out of his bed with bright red blood running down both sides of his body. He only ran about 75 yards before stopping, looking back and flopping over dead. It was a highly anticipatory shot and I was super thankful it worked out. He's my best mule deer with a bow and I couldn't be happier with him. The second best part is I didn't even have to use any vacation from work, because I'm back home in Wisconsin, ready to go back to work on Tuesday...if I want to."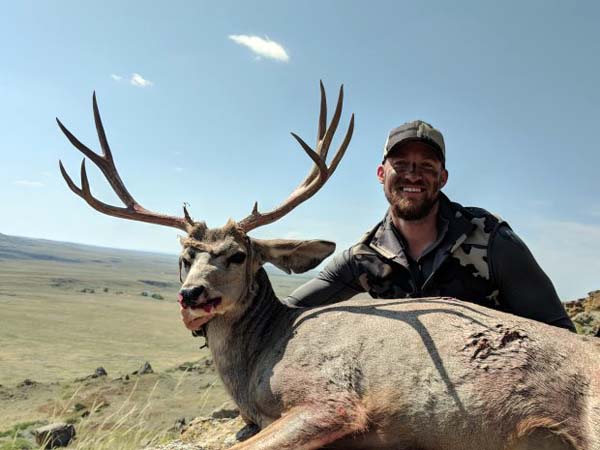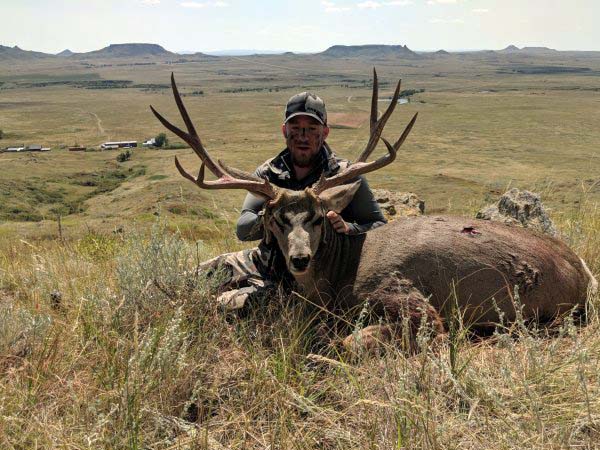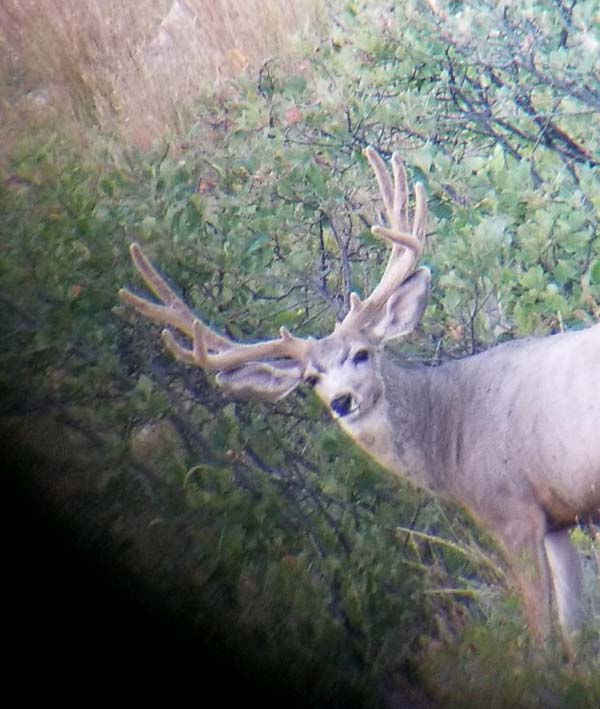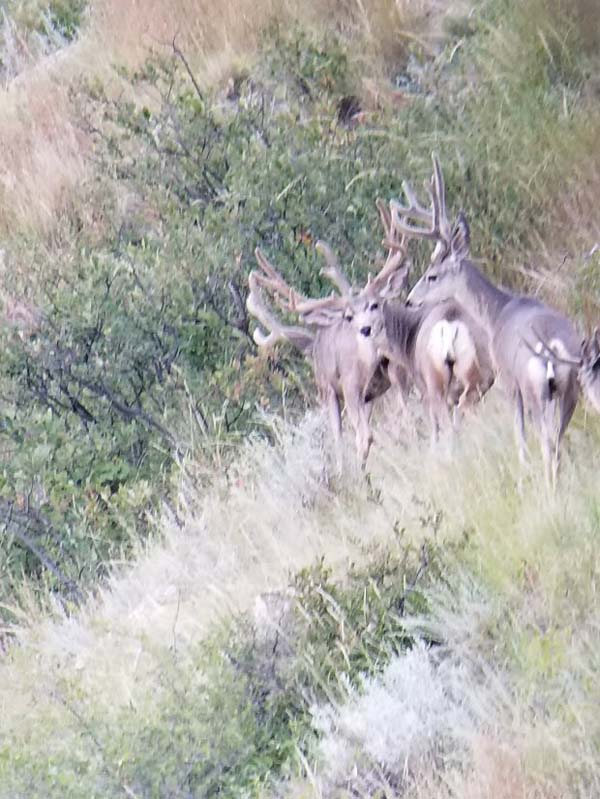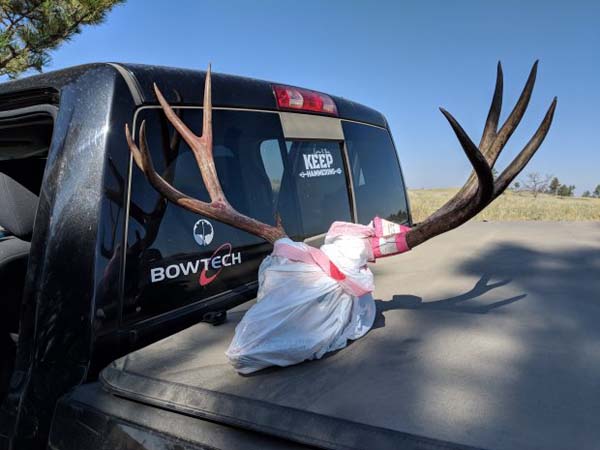 Click-a-Pic ... Details & Bigger Photos
Click-a-Pic ... Details & Bigger Photos
Home | Hunting Forums | Photo Gallery | Hunting Articles | Videos

|


Hunts & Tags | Hunt Draw Odds | About Mule Deer | About Elk
Store | Classified Ads | Photo Tours | About this Site | Advertising

|


Older Content | Email Us | Privacy Policy | Links | Podcasts