"Bo's Dandy NM Muley"
Photo provided by: Bo Shrader
Bo Shrader (OldMxBowhunter) took his first New Mexico muley this year. Here's the story and photos he posted in the New Mexico forum....
"My 1st New Mexico Muley - I finally got lucky and drew my first New Mexico mule deer tag. I made a trip up to scout the area in July with the family. Besides learning the area I wasn't able to really zone in on any area to hunt so I made plans to try and come down a little early to get in some more scouting before the opener. After scouting for 2 days I had finally located a few deer but, nothing of any size or age. The opener started off good seeing a few young bucks and 1 possible mature deer but, hikers totally consumed the area they was in. I continued to cover as much country as I could with no luck. The second day of season I put on over 20 miles and never even seen a horn. The plan was to just keep covering new areas in hopes of getting lucky and locate a mature deer. After 2 more days of nothing I got a call from work that my schedule had changed due to the great covid economy and plans was made last minute to cut the trip short. We packed up with plans to hunt the next morning and then roll out. I hiked into a area I had seen a few deer scouting before season before daylight. At first light I picked up a small 4pt right off. I snuck by him to get into the timber to get where I had seen the deer before. As I was slowly walking through the timber I caught movement ahead of me. I was just able to pick up the tips of a good bucks horns walking through some thick brush about 150 yards ahead. I slipped along to split the distance but, found my self not able to go any further due to thick brush that would definitely give up my location to the deer just ahead of me. I decided to back out and make a big loop to try and find a better vantage point. I found a small opening down in the draw and could see a opening on the other side of the thick brush he disappeared into. About 45mins after setting up I caught a deers nose sticking out from behind a tree straight across from where he had went in. I eased out where I could see it was the buck and he looked like a solid deer. Given it was the last hunt I didn't take any chances and took the first shot I could pull off through the brush at 167 yards. It was a solid hit but, the buck started slowly walking off after the hit. I started reloading totally loosing the deer from sight. After I got reloaded and glassed the area good I decided to make a big loop to get up ahead of him to more open country just in case he was still on his feet. As I approached the open area I ran into another hunt that was already set up in the area i wanted to get to. After talking with him and learning he hadn't seen any deer since my shot a sign of relief came over me. We hung out a bit talking giving the deer plenty of time. I finally decided to ease back into the area to check for blood. The hunter offered to stay in place just incase i was to jump the deer on the way it. After sneaking into the area i found him within 10 yrds of where he had been shot. I was beyond relieved to recover my first mule deer on my 1st muzzy hunt ever. A big thanks to the hunter that took time out of his hunt to help a fellow hunter. I couldn't be happier with my deer. He was aged at 5/6 yrs of age and scored out at 183 4/8s. Getting to harvest a mature public land deer was a hunt I will never forget. Thank you New Mexico and to all the great people we got to meet on the way. Good luck to everyone still hunting and dont give up till the last hunt regardless how bad it's going. You just never know."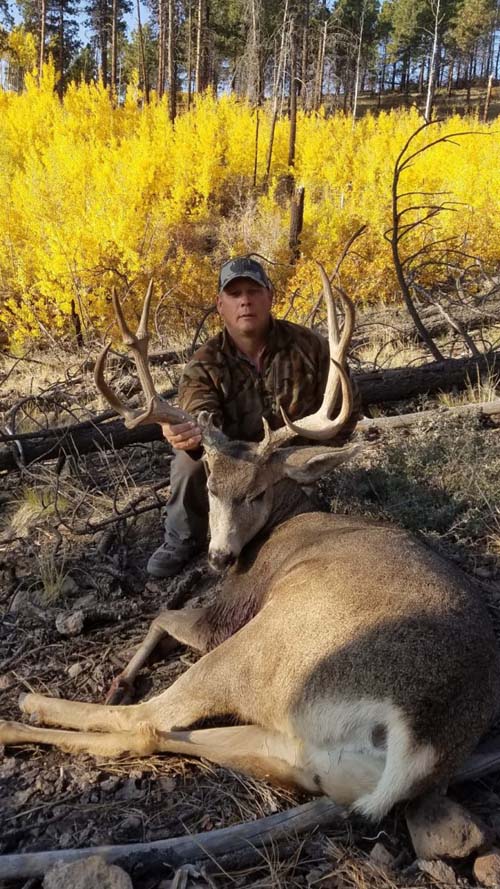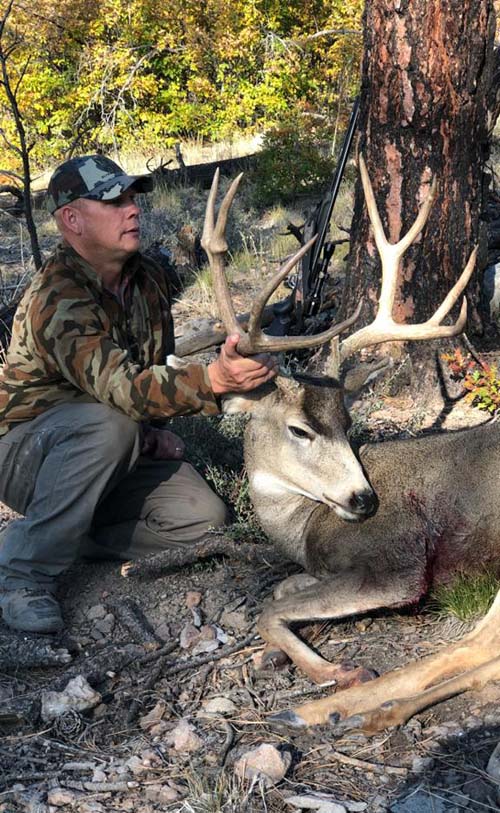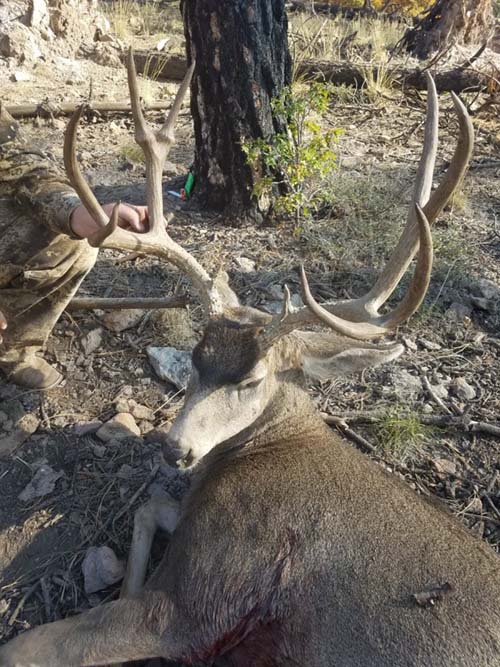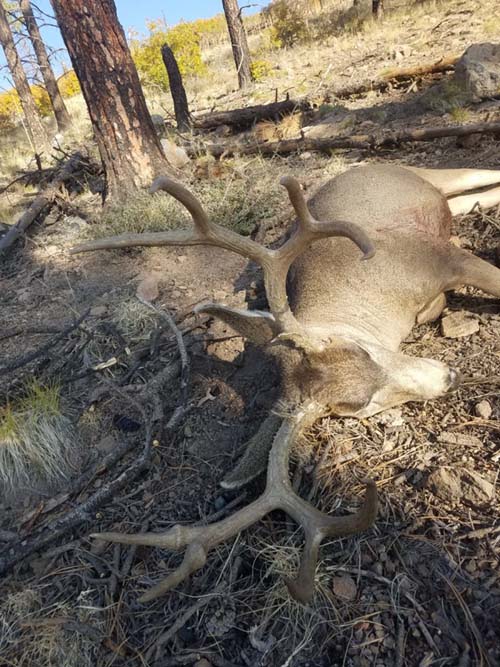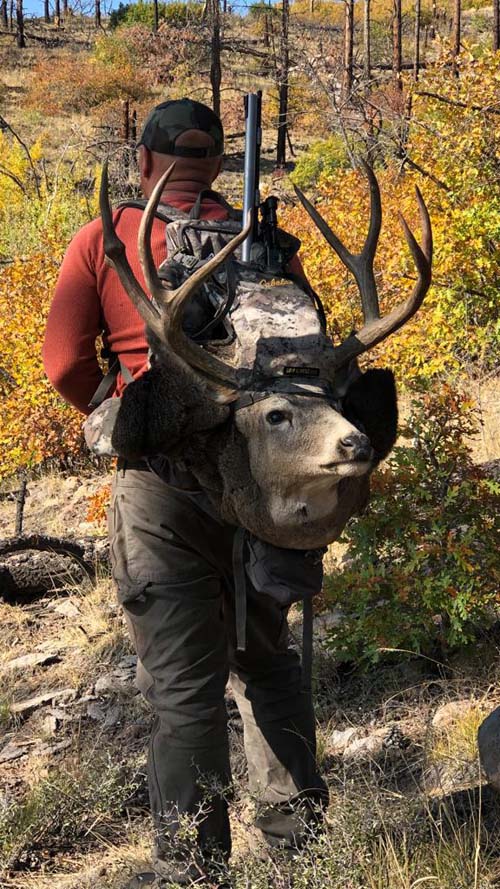 Click-a-Pic ... Details & Bigger Photos
Click-a-Pic ... Details & Bigger Photos
Home | Hunting Forums | Photo Gallery | Hunting Articles | Videos

|


Hunts & Tags | Hunt Draw Odds | About Mule Deer | About Elk
Store | Classified Ads | Photo Tours | About this Site | Advertising

|


Older Content | Email Us | Privacy Policy | Links | Podcasts