Great Buys!!
-
Store Main
-
Big Buck DVD's
-
Big Bull DVD's
-
Big Game DVD's
-
More Hunt DVD's
-
Elk Calls
-
Window Decals
-
Hunting Hats
-
Books
We Want Your Input!
We're looking to
expand our product
selection here at
MonsterMuleys.com.
What kind of gear,
products, etc. are
you looking for?
Please, help us out
by telling us what
you would like to
see.
Email Us
Thank you!
Brian Latturner
MonsterMuleys.com
Legends of
the Fall III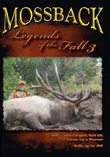 Myth Busters

Learn long range shooting from the experts. See some incredible long range harvest scenes. Plus more... More Info.

Price: $5.00

Big Stuff III

Witness dall sheep harvested with one shot from 750 yards. See hunters countdown and take aim on two B&C mtn. goats standing side by side at 500 yards. And much more! More Info.

Price: $5.00

Mountain Madness (Vol. 1)

Come along with the Big Bull Team and watch T.D. O'Connell take one of the most unique non-typical bull elk ever captured on film and Mark Moxley also kills his biggest bull ever. Lots of great hunting action! More Info.

Price: $5.00

Vapor Trails and Whitetails

With 16 hunts and deer scoring over 120 points there is more action than a poor bedeviled Coues addict can stand. You will see every way we've hunted these deer over the last few years. We have both archery and rifle hunts. More Info.

Price: $5.00

...a Time to Hunt

We will travel to 5 diffreent states on 19 hunts after 8 species with a bow, muzzleloader, and rifle. So sit back, relax and enjoy a few seasons with us at Basin Outdoors because now is a Time to Hunt! More Info.

Price: $5.00

Getting Real

This hardcore DIY hunting video includes 8 kill scenes, 2 backpack hunts, 100% DIY, and all on public land. Mule deer, elk, antelope, & bighorn sheep hunts. More Info.

Price: $5.0

Ultimate Big Game Vol. 1

Watch as a Brown Bear charges Angie Ryan to within 20 feet before she takes it down. See Pat Gilligan takes a P&Y Tule elk. See several buffalo, antelope, moose, and goat hunts. More Info.

Price: $5.00

Above & Beyond

Join us on 20 hunts with our UNTOUCHED video quality, as we chase monster muleys from Utah to Colorado and buglin' bulls in Central and Southern Utah. More Info.

Price: $5.00

Determination

Everyday Hunters, Exceptional Hunts Watch 16 exciting, fair chase hunts for deer, elk, bear, and antelope using rifle, muzzleloader, and archery tackle. More Info.

Price: $5.00

WE GOT BIG GAME

17 Hunts With 17 On Camera Kills! Includes Grizzly, Yukon Moose, Shiras Moose, Canadian Moose, Bison, Dall Sheep, Caribou, and Antelope. More Info.

Price: $5.00

Incredibulls & Bucks

Six deer hunts, seven elk hunts. Bucks from 175 to 194 B&C. Bulls from 338 to 398 B&C. Ten bulls on the ground and eight bucks on the ground. More Info.

Price: $3.00
Utah Big Game
Records
(Fifth Edition)

MossBack
Bull Busters 2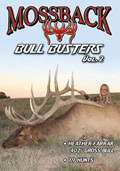 Order Here!
Extreme Bulls 6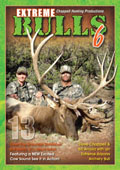 Home | Hunting Forums | Photo Gallery | Hunting Articles | Videos

|


Hunts & Tags | Hunt Draw Odds | About Mule Deer | About Elk
Store | Classified Ads | Photo Tours | About this Site | Advertising

|


Older Content | Email Us | Privacy Policy | Links | Podcasts